Welcome To Life On The Court

DESIGNED BY TENNIS PLAYERS FOR TENNIS PLAYERS

MADE FROM HIGH QUALITY AND LIGHTWEIGHT NEOPRENE FOR A CLEAN, CONTEMPORARY LOOK

ACCESSIBLE AND SECURE DESIGN FOR ALL YOUR TENNIS AND PERSONAL ESSENTIALS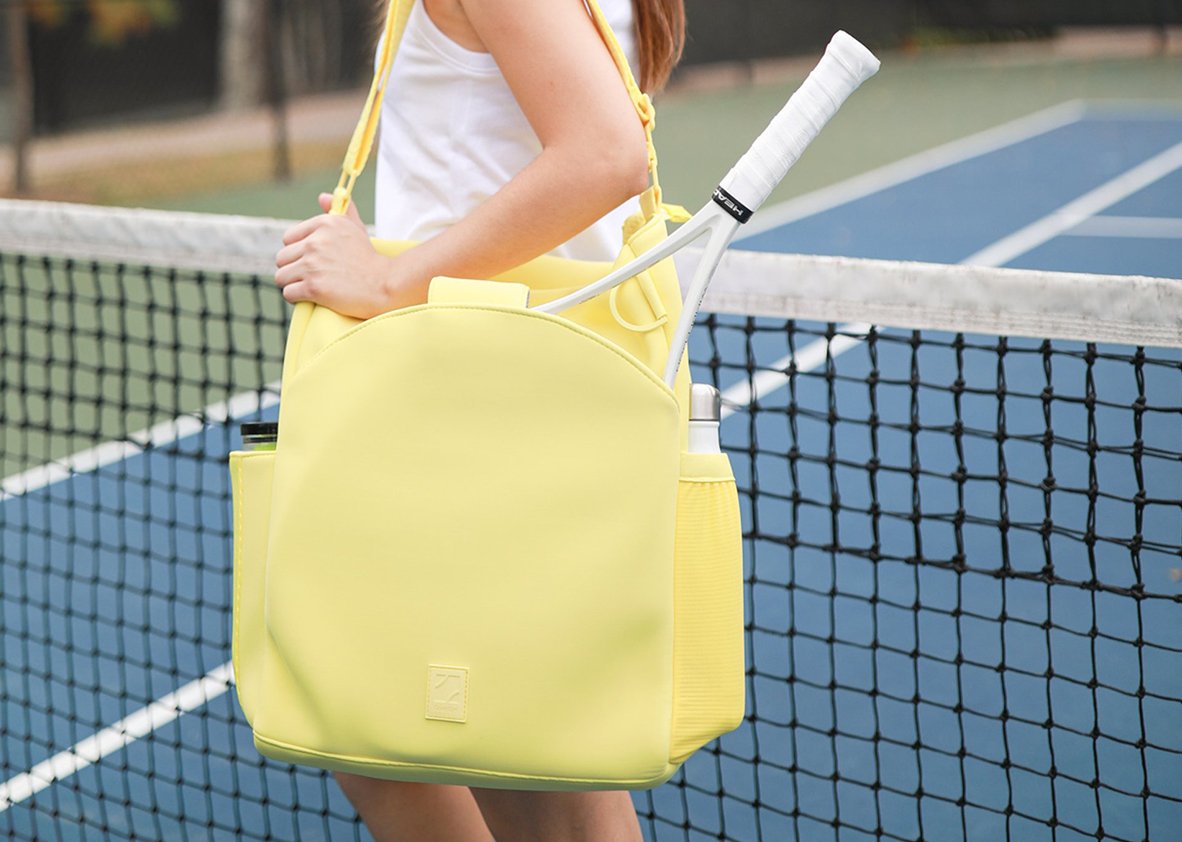 ELEVATE YOUR TENNIS STYLE
Our lightweight bags are made from quality, structured neoprene, coupled with chunky nylon straps and silicon details for a modern take on the traditional tennis bag.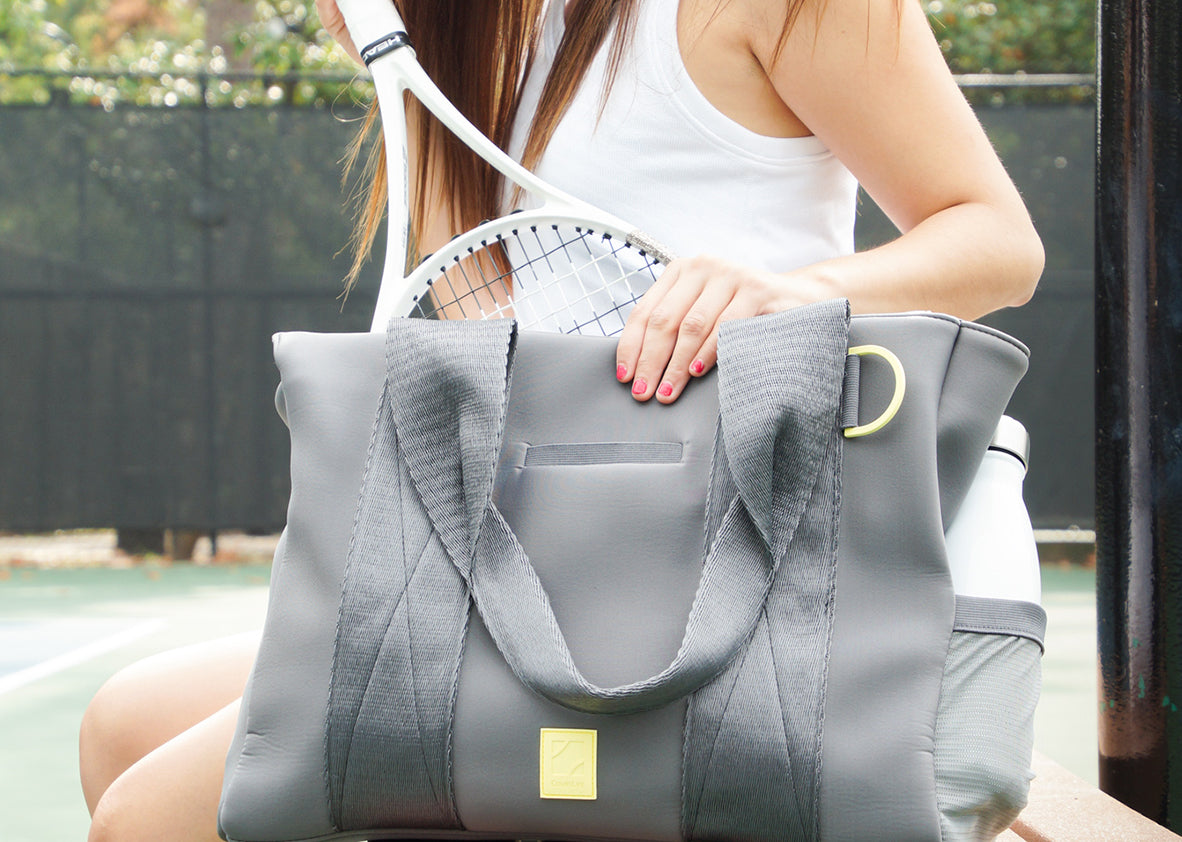 ORGANIZE YOUR GAME
Our bags are designed with optimal organization in mind. Fully equipped with easy accessible and secure pockets and pouches to keep all your tennis and personal essentials organized and safe.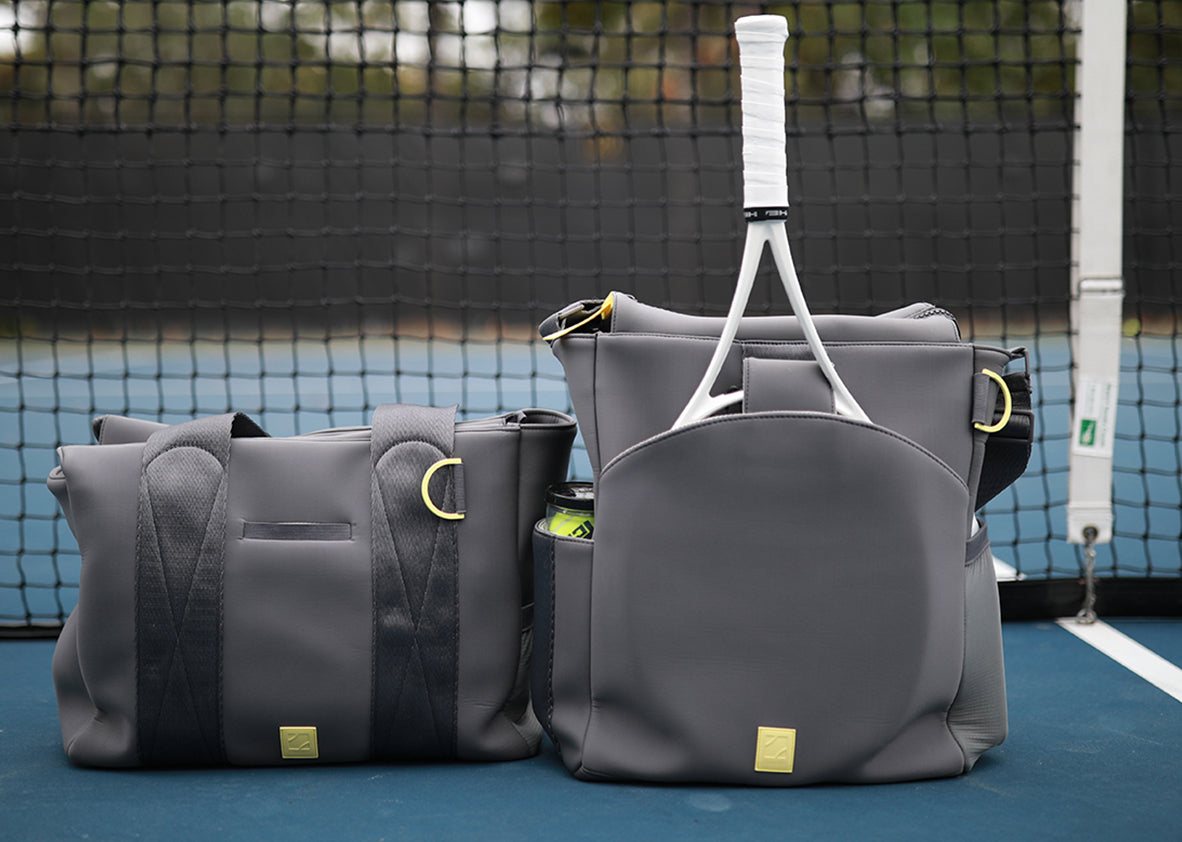 ACE YOUR COURTLIFE
Life is busy and messy… take control of your tennis tote! Designed by tennis players for tennis players.

DON'T BELIEVE US?
See What Our Fellow Tennis Junkies Say
Finally a tennis bag that works for me!!!! I love the neoprene material and the clever design... no more tipping out the entire contents of my bag just to find my sunglasses or phone!!

Amanda
I have this bag in grey and couldn't be more happy! I looooove my bag!!! The material is comfy, clean, feels light and sophisticated even when packed... and my stuff feels organized all the time which saves me alot of hassle! Tennis lovers go for it - it's a no brainer

Sandra
I love my CourtLife bag! I play tennis several times a week and needed a bag like this. It's design is really smart and the labeled pockets are awesome! And I love the fun, yellow color.... I've been getting so many compliments on the court!

Patti